Carlsbad
Carlsbad is a coastal city located in the northern San Diego. Like its namesake, a famous spa town once called Karlsbad, Bohemia, the area has a tranquil, resort-like atmosphere. Geographically, this expansive region is hilly towards the inland, flatter at the coast, and contains three lagoons that are home to a variety of native flora and fauna.
Carlsbad Real Estate Listings
To browse Carlsbad homes for sale, please view our  Carlsbad Real Estate Listings.
What's Cool About Carlsbad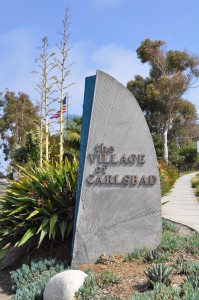 While Carlsbad is a peaceful town, there are still plenty of activities to take part in. The main attraction in the area is Legoland, which is great for kids and also boasts a water park and aquarium. Right next door are the Flower Fields, which bloom with 50 acres of dazzling flowers from March through May. The Museum of Making Music, which celebrates the history of music in America and around the world, is both a fun and educational excursion. There are plenty of natural wonders toward the coast: the scenic lagoons attract joggers and birdwatchers, while the area's beaches are great for swimming, surfing, fishing and more. One can play baseball, basketball and tennis at the area's many parks, or hit the links at one of the area's famous golf courses.
Carlsbad is a moderately upscale community, with a large proportion of its residents around middle age. Homes are slightly larger than average and Encinitas lies to the south, Vista and San Marcos to the east, and Oceanside to the north. The Interstate 5 runs north to south near the coast, allowing for quick travel to the surrounding areas, and the single-runway McClellan–Palomar Airport is a convenient alternative to downtown's Lindberg Field. Carlsbad's position well north of San Diego's bustling center gives it a laid-back atmosphere, but it remains an enticing, exciting neighborhood in its own right. By Gary Kent
To learn about Carlsbad homes for sale, Carlsbad real estate listings, and homes and real estate in other communities near Carlsbad, please return to our San Diego North County Coastal page.
For advice on selling your Carlsbad home, visit our Seller Resources page. For tips on buying a Carlsbad home or other San Diego real estate, visit our Buyer Resources page.