Bay Ho
Bay Ho is a centrally located San Diego neighborhood in the northwest corner of Clairemont. As the name suggests, it is not far from Mission Bay, allowing for a variety of fun pastimes such as jogging, boating and picnicking. Bay Ho is a family-friendly community, and many of its homes boast impressive bay and city views. Most of the area's shopping and a some great restaurants are available along the western border on Morena Boulevard.
Bay Ho Real Estate Listings
To browse Bay Ho homes for sale, please view our  Bay Ho Real Estate Listings. To learn more about Bay Ho living, continue below.
To learn about home sales and real estate listings in other San Diego coastal and beach communities near Bay Ho, please return to our San Diego Coastal page.
For advice on selling your Bay Ho home, visit our Seller Resources page.  For tips on buying a Bay Ho home or other San Diego real estate, visit our Buyer Resources page.
What's Cool About Bay Ho
Most of Bay Ho is residential, and one of its biggest draws is a peaceful atmosphere combined with convenient access to a wide variety of activities and resources. For fitness enthusiasts, the Rose Canyon Bike Path and hiking trails are delightful ways to enjoy the outdoors close to home. Cadman Park and Recreation Center is a great place to take the kids for a play date after school or on the weekends.
In addition to the rest of Clairemont, areas near Bay Ho include Pacific Beach and University City. Whether you want to raise a family or just enjoy city life in a quiet neighborhood, this area is a compelling choice.  By Gary Kent
To learn about home sales and real estate listings in other San Diego coastal and beach communities near Bay Ho, please return to our San Diego Coastal page.
Bay Ho is home to several great schools, but the renowned university UCSD is also close by. Other colleges not too far away include University of San Diego to the south and San Diego Mesa College to the southeast. Here are the other schools nearby:
Alcott Elementary
Cadman Elementary
Clairemont High School
Horizon Christian Academy Elementary (private)
Le Petit Ecole de San Diego (private)
Maria Montessori School (private)
The dining selection in Bay Ho itself is somewhat limited, though there are a few excellent restaurants along Morena Boulevard. Kitchen 4140 is a particular favorite, serving up mouthwatering gourmet sandwiches, hashes, seafood and more. Further options can be found in nearby Clairemont Town Square, and in the surrounding neighborhoods:
Boomerangs Gourmet Burger Joint
Cucina Italiana
El Rey Taco Shop
Isa.Bella Artisan Pizzeria & Beer Garden
Kitchen 4140
Oasis Restaurant & Lounge
Outback Steakhouse
Papa's Pizza
Sushi Fish Attack
Clairemont Town Square, located right at the border of Bay Ho, serves most of the community's needs, and includes a movie theater and a variety of stores. For the thrifty, Costco is an invaluable resource. A few specialty food shops such as The Fruit Stand and La Tiendita add to the selection.
Those looking to spend a full day at the mall have several choices just a bit further away: Westfield UTC in University City and multiple shopping havens in Mission Valley.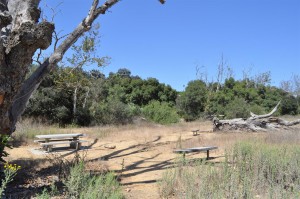 Bay Ho is a quiet area, but there are still plenty of activities to be found in and around it:
Clairemont Town Square
Community parks
Marian Bear Natural Park
Mission Bay Park
Westfield UTC
YMCA Skate & Bike Park