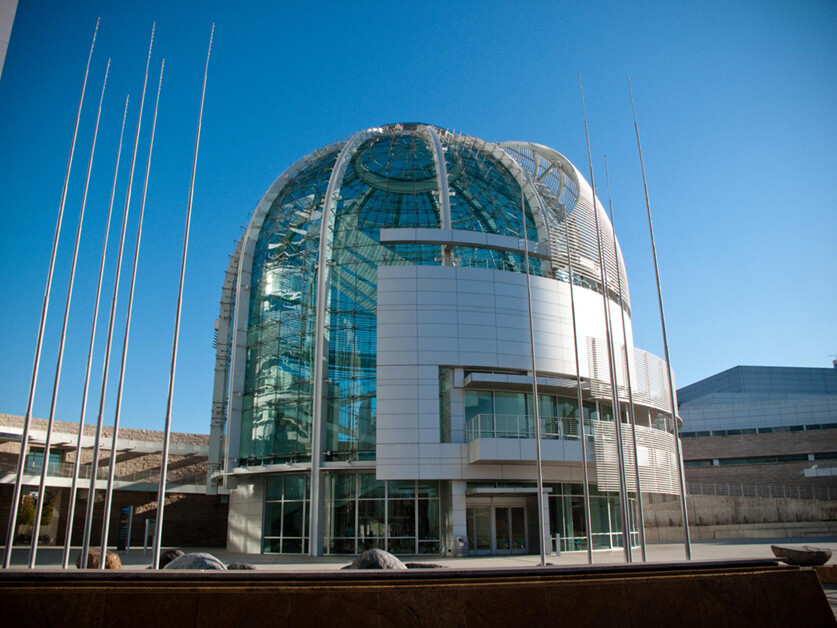 San Jose's City Hall features a unique, contemporary glass rotunda that harkens back to historic public buildings.
Designed by Richard Meier & Partners the entire project comprised an eighteen story office building, plaza, and underground parking. It was completed in 2005.
The $384 million expense of construction will be offset over the next 50 years because the city offices are now consolidated in one place.
The Rotunda is 110 feet tall, offers entry into the City Council Chambers, and opens to the plaza outside. The campus includes 2.5 acres of space that will be used for community events.
The project was created as part of a revitalization of the surrounding seven blocks.
See more of California's interesting architecture here, or explore another crazy building here.