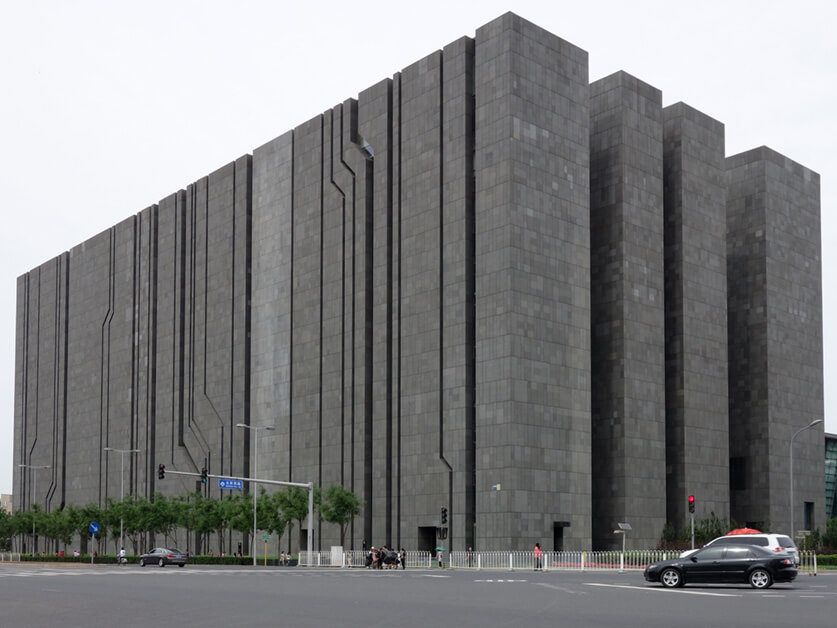 The Digital Beijing Building looks like something from the Matrix. The aptly named structure's northern and southern facades resemble barcodes while the eastern and western sides are reminiscent of circuit boards.
It was built in 2007 to be a communication and information hub for the Summer Olympic Games the following year.
In 2001, the Beijing municipal government committed to having the best technology in the history of the Olympics.
Beijing based firm Studio Pei-Zhu, went up against 7 internationally renowned architecture firms to win the design competition. Their focus on technology, which was at the heart of the government's desire for the building, gave them the edge.
The 187-foot tall building is made from 4 reinforced concrete and steel structures arranged like dominoes. Although seemingly separated, they do connect at certain points. The building boasts green features like LED lighting and rainwater collection.
Discover another unique building from China here or explore more crazy buildings here.