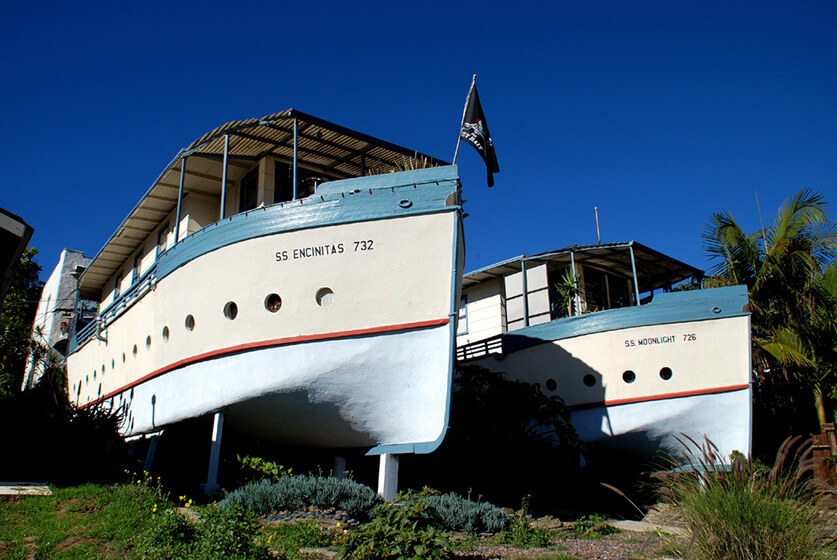 If you have ever driven down Third Street in Encinitas you may have seen a strange site amidst the homes. Named the S.S. Encinitas and the S.S. Moonlight these 59 foot long, 21 foot tall "Boat Houses" have been part of the community landscape since 1926.
Built from upcycled wood by architect Miles Kellogg they quickly became a focal point for passersby.
Called "Programmatic" architecture this style drew inspiration from Hollywood set design. Few pieces were made for residential use and these may be the last of their kind in Southern California.
For most of their existence, the Boat Houses changed hands. In the early 2000s, they came up for sale again. At this point, it became apparent they were in danger of being demolished due to the rising land value.
The Encinitas 101 Main Street Association and Encinitas Historical Society collaborated to raise funds. They created the Encinitas Preservation Association, a volunteer based non-profit and purchased the Boathouses and apartment building behind them for 1.55 million.
They are now affordable housing units. The Preservation Association plans to make one into a museum in the future. Twice a year they are open to the public as part of Encinitas' historic tour.
Discover another piece of unique California architecture here or explore another crazy building here.